Write your next growth story with NewSpring Holdings
September 10, 2019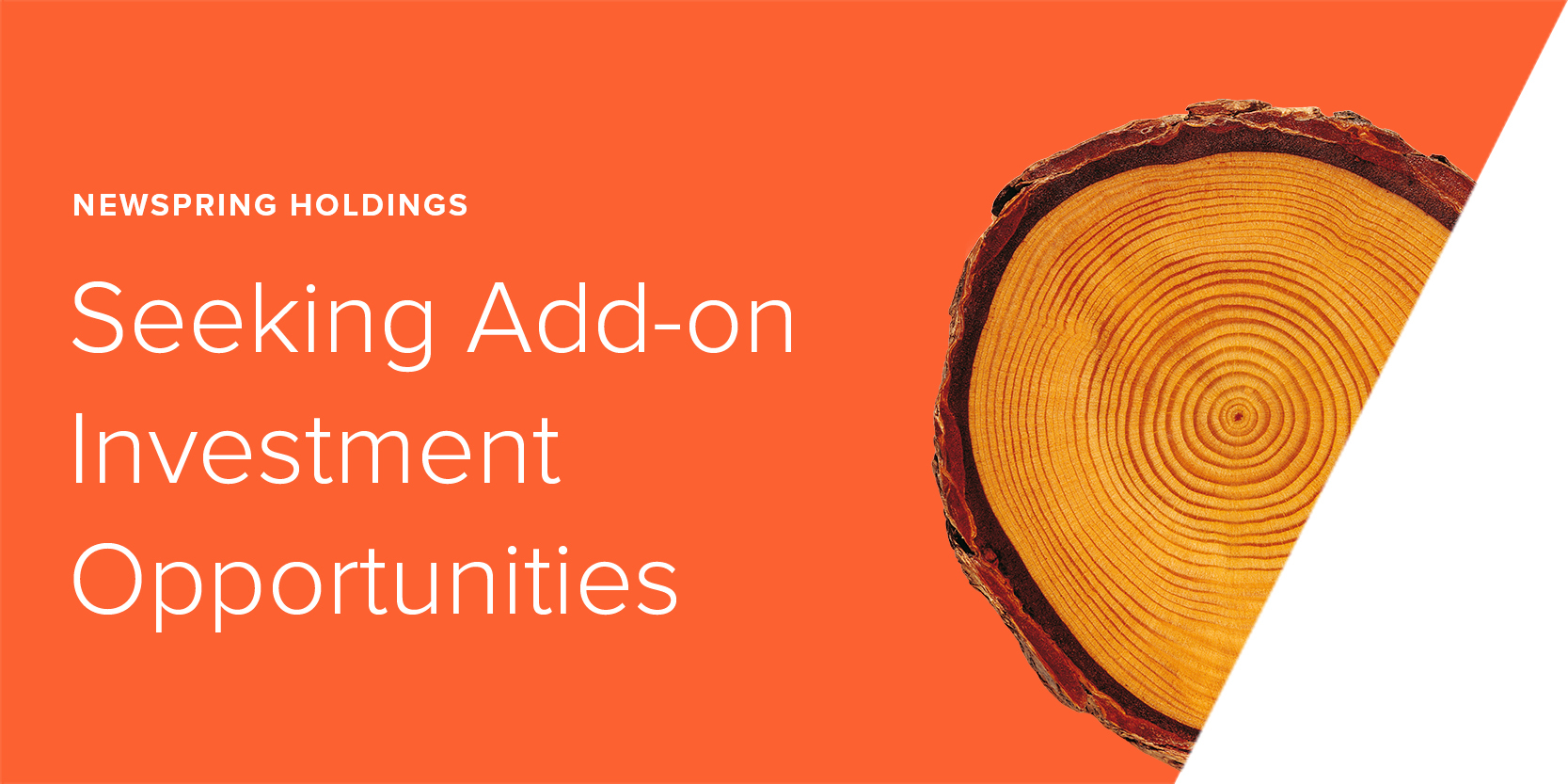 With a track record of helping successful companies reach new levels of growth by creating environments where business leaders succeed and their companies thrive, NewSpring Holdings is continuously seeking opportunities to grow its platform companies in the Government Services, FinTech, Managed Services, and Logistics industries through acquisitive means. Learn more about NewSpring Holdings' Buy and Build strategy and the opportunities available.
| | |
| --- | --- |
| | NewSpring Holdings was launched in 2013 to build a diversified holding company in tech-enabled services with operating businesses across a variety of sectors. |
| | Since 2013, NewSpring Holdings has completed 19 transactions within the FinTech, Government Services, Logistics, and Managed Services sectors. |
| | In the last three years, NewSpring Holdings' revenue has grown significantly with a compounded annual growth rate of 54.6%. |
Led by a group of highly-successful former entrepreneurs and executives, our team brings a unique combination of operational expertise and financial acumen to actively help high-performance businesses succeed. We're selective about our team, but when we see an opportunity to add talent that will add value for our platform companies, we do it. Take a look at our new hires and accolades.

We get to know our portfolio companies intimately and work on their terms to take smart paths to sustainable growth. From acquisitions to new product offerings, we're with them every step of the way.

We foster environments that allow the incredible leaders at our portfolio companies to continue to grow as people and professionals. We help open doors and create opportunities for our portfolio companies to bolster their Boards and management teams with top thinkers and industry leaders.


| | |
| --- | --- |
| June 11, 2019 | USPack Promotes Final Mile Delivery Veteran, Dan Byrne, to Chief Revenue Officer |
| May 1, 2019 | Industry Expert, Michael Cromwell, Appointed to Magna5 Board of Directors |
| April 10, 2019 | USPack Names Longtime Logistics Leader, Mark Glazman, as CEO |
| February 6, 2019 | Former Deputy Commander of U.S. Cyber Command Joins E3/Sentinel Board of Directors |
| January 14, 2019 | VMS, a Financeware Company, Announces New President, Marguerite Peters |
| November 27, 2018 | E3 Merges with Sentinel; Introduces New CEO, Andy Maner |
| October 2, 2018 | Former Comcast CIO Joins Magna5 Board of Directors |

Our platform companies are doing great things and we help to provide access to opportunities and relationships that raise their profile and build on their successes.
Our companies are actively seeking growth opportunities. To learn more, contact us below.