Bridging the Gaps: Why We're Investing in SaaS Integration and Functional Flexibility
February 06, 2020
In the past decade, the number of cloud applications that business users leverage to do their work has skyrocketed. On average, organizations are using 16 applications, up from 8 just a few years ago. Companies are also allocating 78 percent more funds toward SaaS applications with SaaS revenue expected to reach $143.7 billion in 2022, up from $94.8 billion in 2019.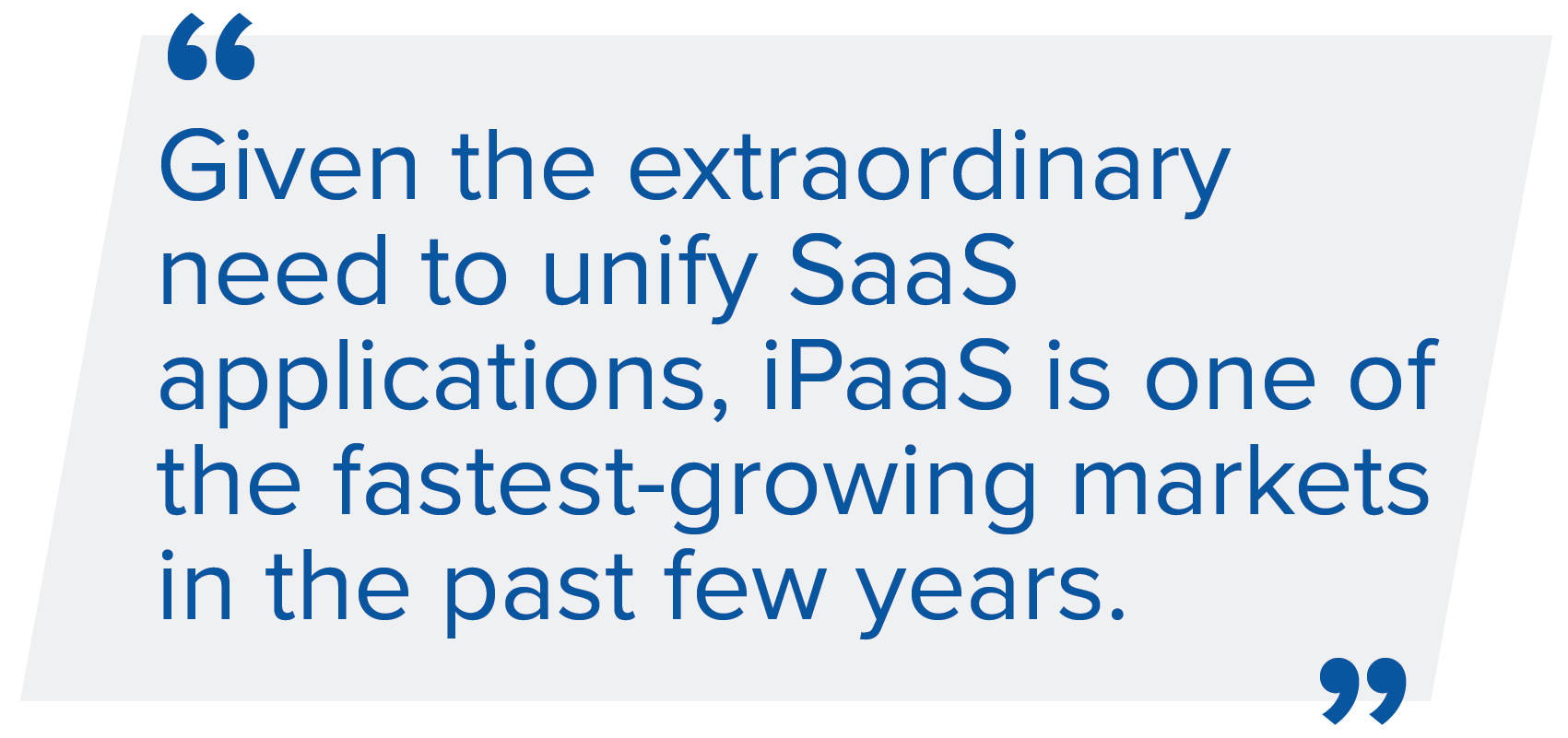 The set of applications companies use is also constantly evolving. A recent SaaS Trends Report found that 43 percent of the average company's SaaS application stack has changed in the last two years.
As organizations continue to lean on SaaS, both IT professionals and business users need to find better ways of integrating what has become a fragmented system. Time spent entering data, managing data with spreadsheets and email, and fixing costly errors introduced during this arduous and inefficient process drains valuable resources and ultimately impacts profitability.
Given the extraordinary need to unify SaaS applications, integration Platform-as-a-Service (iPaaS) is one of the fastest-growing markets in the past few years. The sector grew more than 50% in 2018, and growth will continue as SaaS applications proliferate.
This is why we're investing in the iPaaS space. As the number and types of cloud services leveraged by businesses continue to grow, we knew that the iPaaS solution providers that separated themselves from the pack would represent a compelling investment opportunity. And NewSpring Growth recently led an investment in Celigo, which is one provider that is raising the iPaaS space to new levels.
Elevating the next generation of iPaaS
Celigo's iPaaS is designed with the business user in mind. This empowers employees with differing technical skill levels to simplify application connection and directly drive business process automation themselves. The platform's flexibility allows users to build, manage, and hand off integrations at scale, which increases integration speed while conserving IT resources. All this adds up to quick time-to-value and unlocks the full ROI of existing technology investments.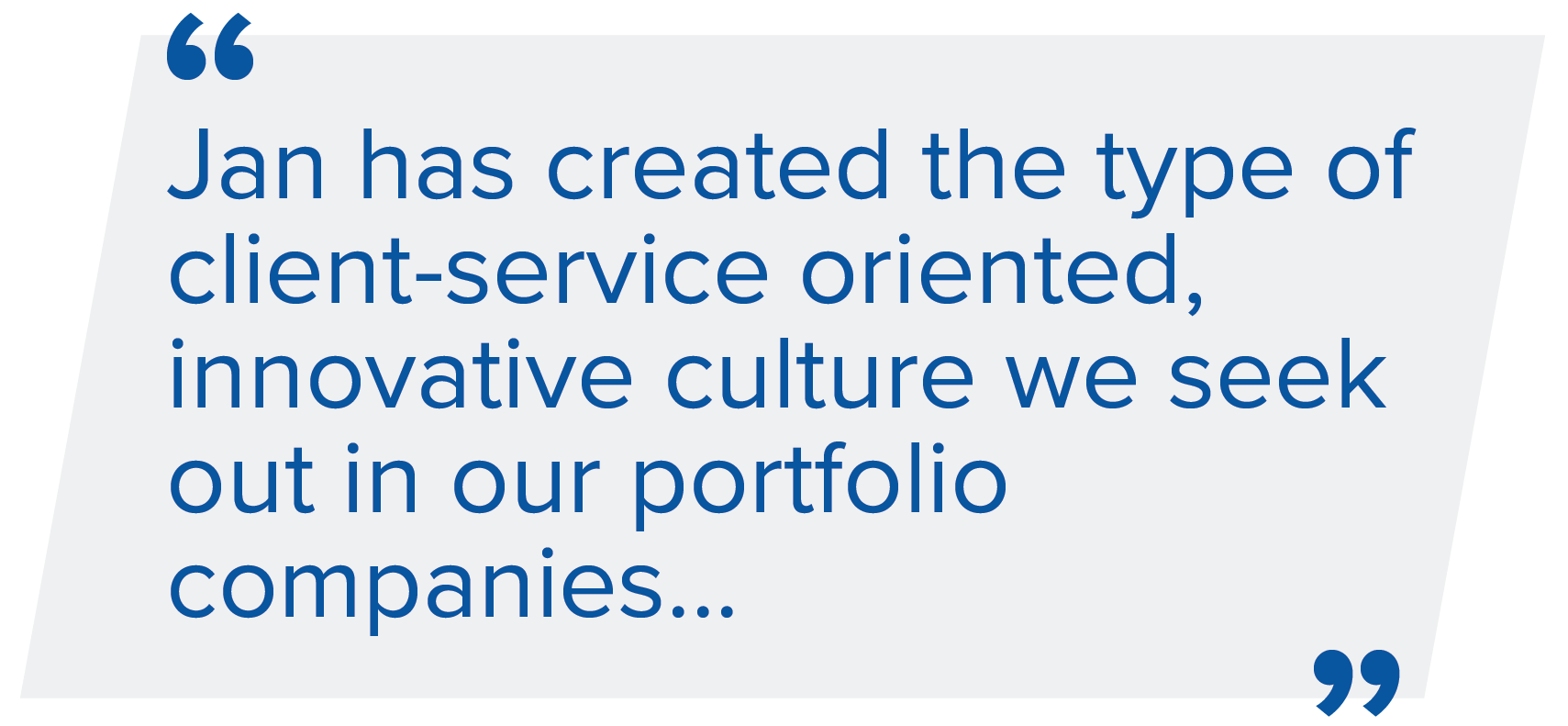 Average mid-sized companies have as many as 32 different billing owners for SaaS applications. This decentralization of IT budgeting has created a need for business users to be placed in the driver's seat and regain control over this aspect of the business. Celigo's flexibility solves for this.
In addition to Celigo's fast-growth and leading iPaaS software, NewSpring also found a like-minded partner in Celigo President and CEO Jan Arendtsz who shares our passion for building businesses. Jan has created the type of client-service oriented, innovative culture we seek out in our portfolio companies and is focused on driving the company to new heights.
You can view the entire NewSpring Growth portfolio or learn more about NewSpring Growth's investment criteria here.