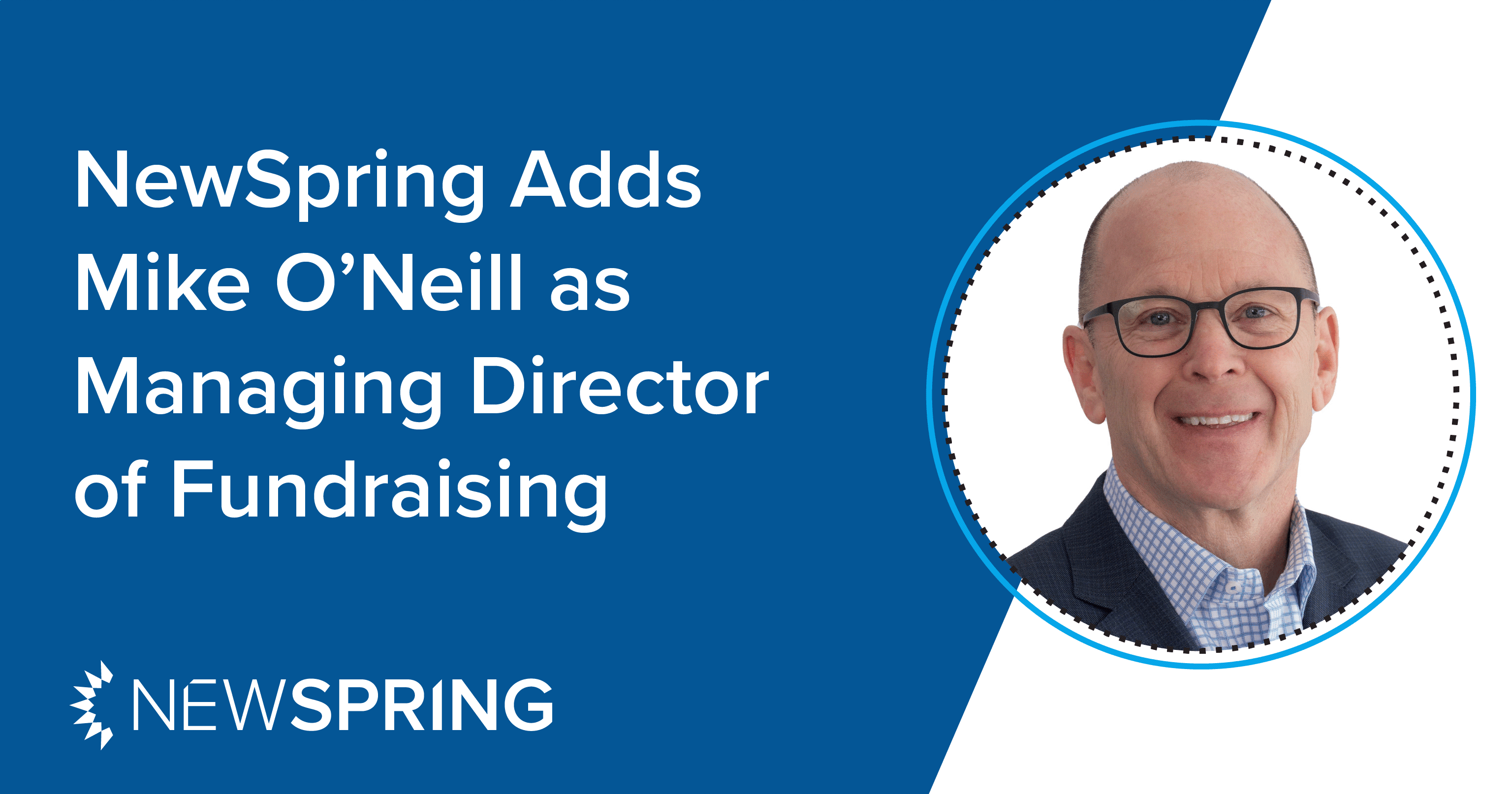 Welcoming Mike O'Neill as Managing Director of Fundraising
We're thrilled to introduce Mike O'Neill, NewSpring's new Head of Fundraising. In this role, Mike will lead the Firm's capital formation efforts across NewSpring and its strategies.
Mike's background is an ideal complement to NewSpring's more than two decades of experience raising private market funds. He joins the Firm from Oakpoint Advisors, where he served as a Partner managing the firm's institutional capital marketing business. Over the last 20 years, he's held multiple positions with involvement in nearly every aspect of capital formation.
"Mike is joining NewSpring at an exciting time for our Firm as we continue to close new funds in support of innovative and fast-growing lower-middle market companies. Mike's vast experience will further enhance our fundraising initiatives alongside NewSpring's Manager of Investor Relations, Rachele Stephenson, as we ensure our LPs have access to all of the information and support they need. We're excited to see what Mike brings to this role."